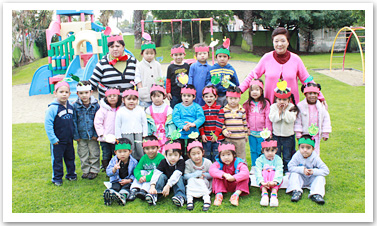 Our school was founded in 1989 with a mission to serve the
community with affordable and high quality learning environment
to foster children's physical, emotional, social and mental growth.
Serving children from ages two to six, we have witnessed many
of our children start at our school with potty-training to successfully
completing kindergarten and becoming honor roll students and
leaders of their community. Over the course of over 20 years,
many of our children come back to visit our school to thank the
wonderful staff for their dedication and guidance.

Our philosophy is based upon our belief that children move
through stages of development based on their knowledge and
experiences. Children¡¯s cognitive, linguistic, physical and
social-emotional learning occurs through their interactions with
adults and peers and through the use of challenging materials.
We believe that children must have a positive self-concept to
become competent learners. The program does not discriminate
on the basis of sex, sexual orientation, gender, ethnic group
identification, race, ancestry, national origin, religion, color, or
mental or physical disability in determining which children are
served. As defined by Maslow¡¯s hierarchy of needs, we also
believe that children¡¯s basic needs must be met. As such, we
serve federally approved nutritious meals with the major food
components. Freshly prepared onsite at our center at no extra
charge, children staying throughout the day may receive up to
four meals, including breakfast, lunch, snack, and supper.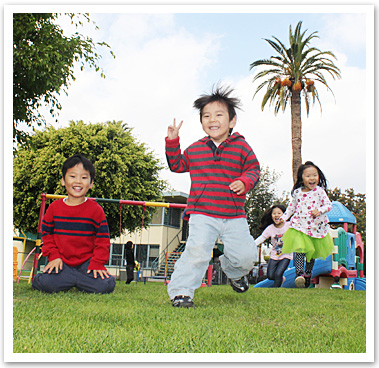 We are licensed by the State of California, Department of Social Services. In addition, our teachers exceed licensing standards and
possess Early Childhood college degrees with years of experience. Staff members are First Aid and CPR certified and have additional
healthy and safety training. Our school complies with all State and Federal Licensing standards. Each year we undergo reviews for
educational goals and assessments, nutrition, fire safety, health and safety, etc. Staff members also have criminal background clearances
and are periodically checked by the department to ensure background clearance. Following both Title 22 and Title 5 guidelines, our staff
take great care and pride in teaching and caring for the children.